TT Absolute Clarity Tencel Skin Mask - ultra smooth fiber with optimum absorbance
30ml / 1pc
Even skin's tone, and keep it positively glowing
Brighten & clarify skin
Skin type: normal
A mask truly brightens and clarifies dull skin, improves skin texture and treats unevenness. The combination of Vitamin C, Arbutin and Chamomile leaves the skin supple, soft and glowing.
結合多種嫩白與舒緩成份,加強深層淨白配方,使肌膚常保白皙柔嫩,淨白無瑕。

What is Tencel Facial Mask?

TENCEL Skin has been specifically developed for the use in facial masks. The smooth fiber surface creates a silky feeling. The unique structure provides optimum absorbance and compatibility with lotion. Special fiber properties lead to a translucent facial mask.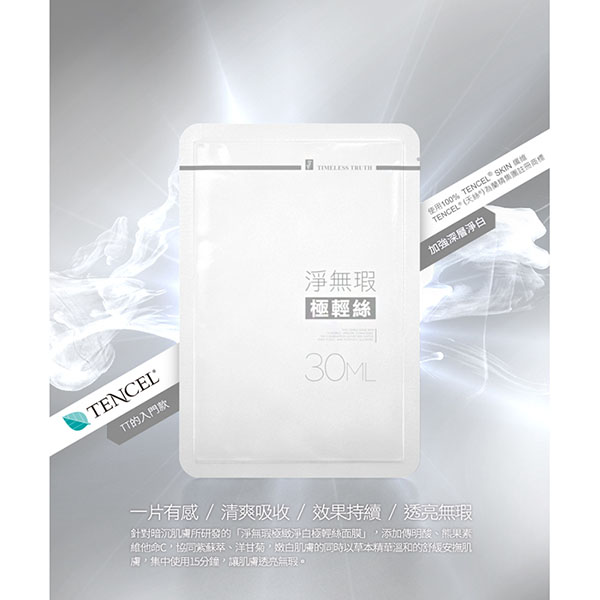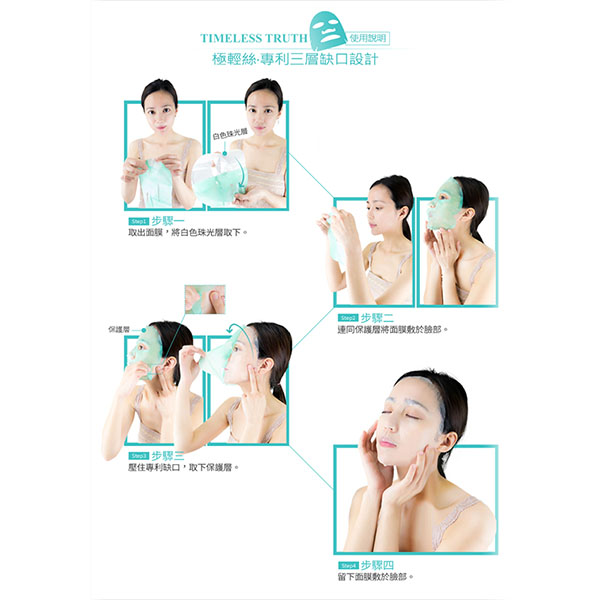 Online Purchase: www.ttmaskmalaysia.com/collections/all