TT Hydra-Intense Black Charcoal Mask - Superb hydrating effects!
30ml / 1pc

Moisturises and nourishes dry skin

Providing lifting & tightening effect on skin

Reduces fine lines & wrinkles

Black charcoal: deep cleansing & naturally purifying
This mask contains moisturising properties that could penetrate deep into the skin for better and longer lasting hydration. It contains 90% Collagen composition which provides lifting and tightening effects.
The Hyaluronic Acid within the mask offer its unique ability to attract and maintain moisture and help to reduce fine lines & wrinkles.

Activated Charcoal Mask helps impurities without over-drying. It
has unique absorption properties which draws out dirt, oil, and helps to eliminate acne, bumps, and blackheads. It leaves skin feeling refreshed, moisturized, and looking instantly brighter after each application.


以特殊補水因子與燕麥葡聚醣、非洲生命樹、熱帶海藻…等植萃保濕成分製成的精華液,搭配竹炭黑面膜,敷的同時能幫助清潔肌膚,並將精華液深層浸潤至肌膚底層,改善因乾燥帶來的各種肌膚問題,使肌膚飽水,觸感絲滑彈潤。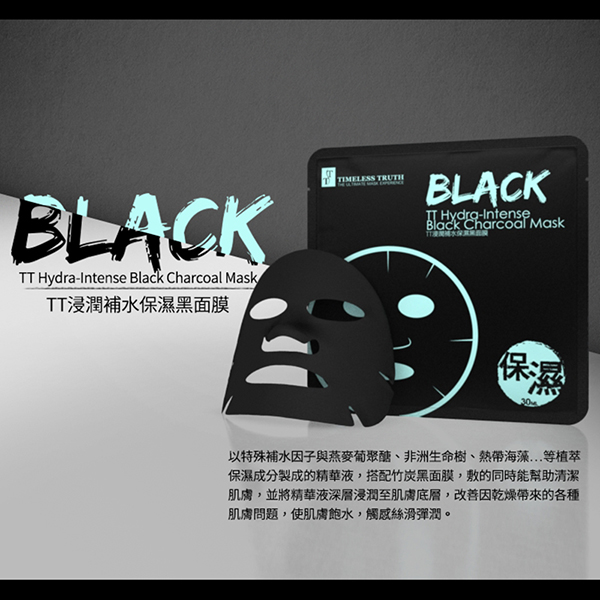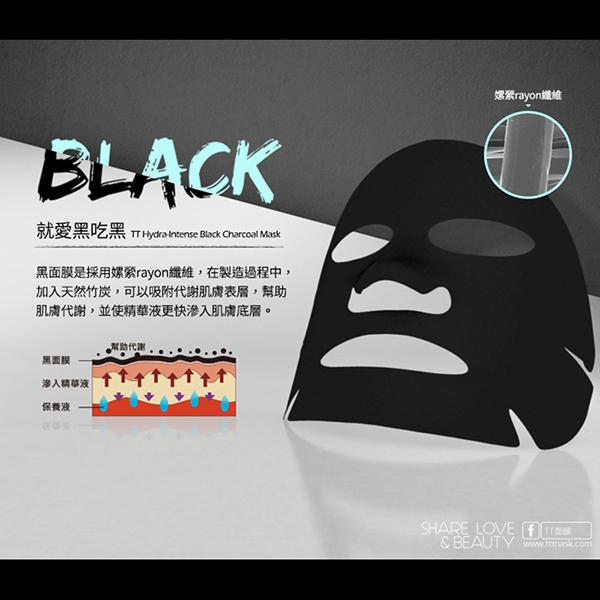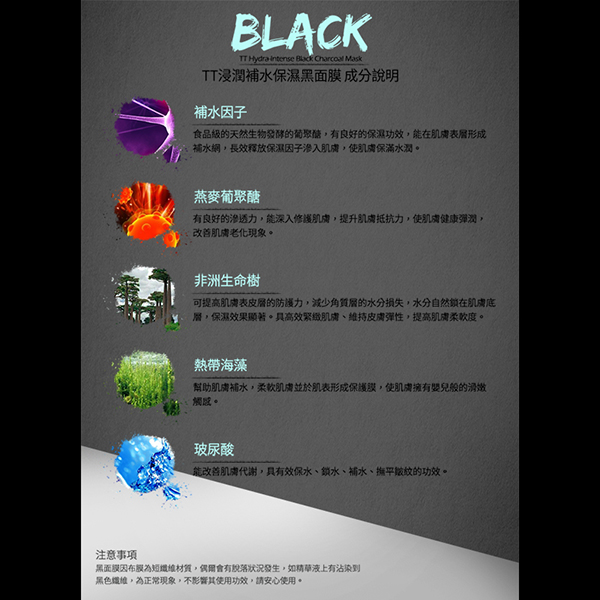 Online Purchase: www.ttmaskmalaysia.com/collections/all